Loading...
---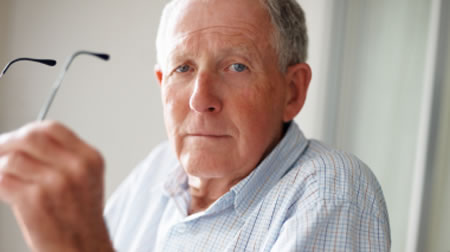 Here are straightforward answers to the top five most common questions about Medicare.
In 1965, the United States passed a law that created two programs: Medicare and Medicaid. The law originally provided federal health insurance for people over 65 and for low-income families. Medicare and Medicaid sound similar, but they're very different. One of the biggest differences is that Medicaid is a state program and Medicare is a federal program.
Medicaid provides health insurance for low-income individuals and families. Whether you are eligible for Medicaid can depend on how old you are, if you're pregnant, blind or have other disabilities, and if you're a U.S. citizen.
Medicare is health insurance for people who are 65 and over, or are any age with kidney failure or long-term kidney disease. It's also for anyone who is permanently disabled and unable to work. You can apply for Medicare at your Social Security office.
Some people qualify for both Medicaid and Medicare. Medicaid is sometimes used to help pay for Medicare premiums. People who qualify for both Medicaid and Medicare are "dual eligible."
The different parts of Medicare help cover specific services. They're referred to as Medicare Parts A, B, C and D.
Medicare Part A (hospital insurance)
Helps cover inpatient care (overnight hospital stays)

Helps cover care in a skilled-nursing facility, hospice or home health care
Medicare Part B (medical insurance)
Helps cover doctors' and other health care providers' services, outpatient care, durable medical equipment, and home health care

Helps cover most preventive services to keep you healthy and keep certain illnesses from getting worse
Medicare Part C (Medicare Advantage)
Offers health plans (Medicare Advantage plans) run by Medicare-approved private insurance companies
Helps you to get the benefits and services covered under Part A and Part B through Medicare Advantage plans
Most often covers Medicare Part D (prescription drug coverage) through Medicare Advantage plans

Through Medicare Advantage plans, usually includes extra benefits beyond what original Medicare provides
Medicare Part D (Medicare prescription drug coverage)
Provides outpatient prescription drug coverage through Medicare-approved private insurance companies
Helps cover the cost of prescription drugs

Is voluntary. (But if you don't enroll when you are eligible and are not covered by any drug coverage, you may have to pay a penalty when you enroll.)
Also called Medicare Supplement, a Medigap policy is health insurance that fills the gaps between what original Medicare covers and what you pay out of pocket. By federal law, a Medigap plan must offer the same basic benefits no matter which insurance company sells it. With these plans you can see any provider who accepts original Medicare. However, Medigap plans don't offer prescription drug coverage, so you need to buy a Part D plan separately.
The Affordable Care Act (ACA) does not remove or reduce any of the benefits of Medicare. In fact, the law fixed some parts of Medicare. For example, as of 2011, seniors who reach the gap in prescription drug coverage known as the "doughnut hole" receive a 50 percent discount on prescription drugs. What's more, the doughnut hole will be reduced over time and removed altogether in 2020.
In addition, as part of the ACA, most preventive services are now fully covered. You don't have to pay a copay, coinsurance or worry about a deductible for those services.
Plus, anyone with Medicare gets a yearly wellness visit to work with his or her doctors to create and maintain an ongoing personal prevention plan.
Everyone benefits from regular preventive services, but prevention is especially important as you get older. Screening tests can spot diseases early so that they are easier to treat or to avoid altogether. Getting the right vaccinations can keep you from getting dangerous illnesses in the first place.
When you first join Medicare, you get a "Welcome to Medicare" preventive visit that helps you and your doctor make a plan for you to prevent disease, improve your health and help you stay well. Under the new health care law, the visit is free to those with original Medicare and to most people with Medicare Advantage plans. A number of preventive screenings and services (like mammograms and colonoscopies) are also free to those with original Medicare and to most people with Medicare Advantage plans.
Speak with your doctor to learn which tests you need and how often you need them to stay healthy. You can find out more about preventive services in the Preventive Services section on Medicare.gov.
Published on March 1, 2012; updated on May 5, 2014.