Attention!
You are about to leave regence.com and enter another website that is not affiliated with or licensed by the Blue Cross Blue Shield Association.

Loading...
Regence Medicare Advantage plans are designed to keep you healthy, from head to toe. That's why they come with lots of extra benefits, including dental, vision and hearing care; a meal-delivery service; and more.
If you're already a member, sign in to learn more about your plan benefits.
Dental, vision, hearing
Aging doesn't have to slow you down. Taking care of all the parts of your body—from your teeth to your eyes and ears—helps keep your overall health in top shape.
With Regence Medicare Advantage benefits, you get routine dental, vision and hearing exams, plus a yearly eyewear allowance and hearing aid coverage. Here's what you can expect when you choose Regence:
Alternative care
Over-the-counter supplies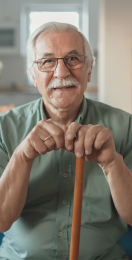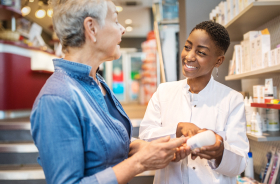 Stay healthier and get the essential items you need for self-care. Select plans include a quarterly allowance* on a prepaid card for over-the-counter (OTC) health and wellness products.
Use your OTC card at participating retail locations, such as Walmart, CVS, Walgreens and more.
*Allowance renews each quarter; unused credit does not accumulate or carry over to the next quarter.
Silver&Fit
Exercise has benefits beyond improving your physical health. It's great for mental health too. That's why Regence Medicare Advantage plans come with the no-cost Silver&Fit® Healthy Aging and Exercise Program. Enjoy access to thousands of fitness centers nationwide and a wide variety of fitness options and healthy-aging resources. You can find a participating fitness center near you by searching on the Silver&Fit website.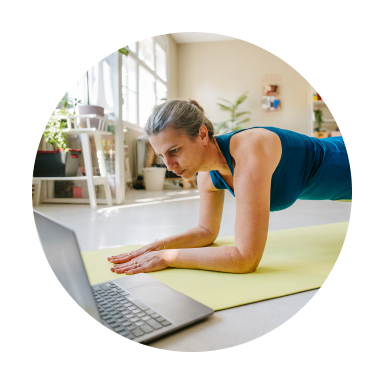 Your home fitness options include a complimentary Home Kit with your choice of a Fitbit or Garmin fitness tracker kit or a yoga, strength, swim or Pilates kit.

You also have access to Silver&Fit's online library of 8,000+ digital workout videos.

Or take your wellness to the next level with weekly one-on-one live telephone coaching sessions that focus on nutrition, sleep, exercise, stress management and more.
The Silver&Fit program is provided by American Specialty Health Fitness, Inc. (ASH Fitness), a subsidiary of American Specialty Health Incorporated (ASH). Silver&Fit is a registered trademark of ASH and used with permission herein. Participating facilities and fitness chains may vary by location and are subject to change. Home kits are subject to change. Other names or logos may be trademarks of their respective owners. American Specialty Health Incorporated is a separate and independent company that provides discount wellness programs for Regence members.
Home safety, support
Whether you're recovering from a stay in the hospital or skilled nursing facility, or you're managing a chronic condition, a meal-delivery service ensures you get the nutrition you need for better health. Choose from specific menus, including diabetic, gluten-free and heart-friendly.*
*Eligibility criteria apply; participation in the plan's care management program required. **Members can use up to 48 hours per year at no cost. Additional hours may be purchased.
Last updated 05/02/2023
Y0062_2023_M_MEDICARE