Loading...
Everything you need to manage your health care benefits is at your fingertips with the Regence app. You can quickly access all the tools and resources that help you stay on top of your coverage and make smart, budget-friendly decisions.
Download the app and sign in with your existing Regence account. Or, if you don't have one yet, create an account on the app. If you already have the Regence app on your phone but aren't seeing the experience shown below, you may need to visit the Apple App Store or Google Play app to update your Regence app manually.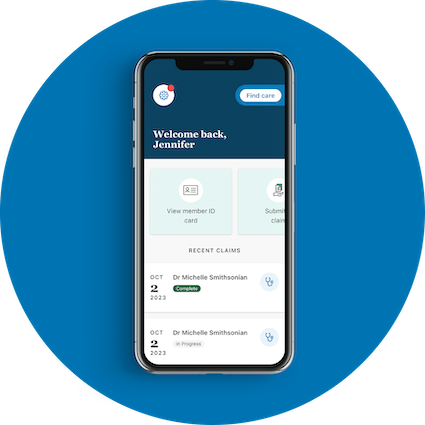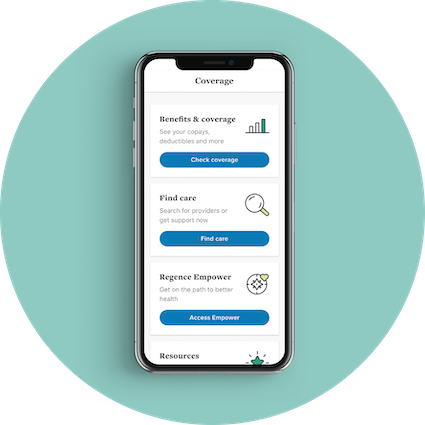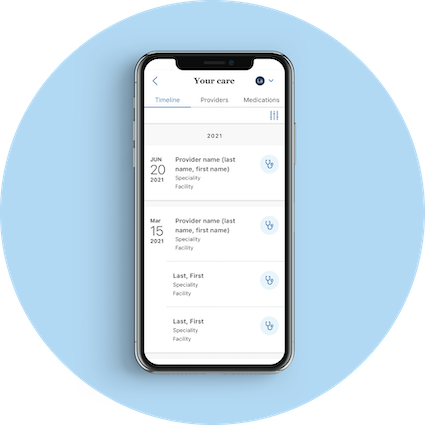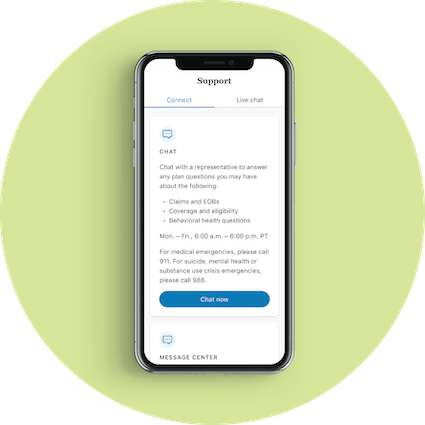 Access information about your care, coverage and costs, all specific to your benefits when you create an account. Forgot your member ID card? No sweat! Just pull it up from your home screen. View your recent claims at a glance, plus get insights that'll help you stay on top of your health. We're here for you on the app, too—Customer Service is a tap away with live chat.
Track how much you've paid toward your out-of-pocket maximum and your deductible if you have one. Get an idea of how much care will cost at different facilities and compare medications to find lower-cost options. With easy access to your explanation of benefits (EOB) statements, you can see how much your insurance covered and how much you owe.*
Find out what's covered under your health insurance plan. See your copays and coinsurance, and pull up your Evidence of Coverage for more details about how much you'll pay for services.* Locate providers in your network with an easy-to-use search tool and explore all of the benefits, programs and resources available to you under your plan.
*Access to some features may not be available to members on a Medicare Advantage group plan.
Last updated 10/01/2022
Y0062_2023_M_MEDICARE