Loading...
You probably have lots of questions about Medicare. We've got answers—and can help you find coverage that gives you peace of mind and supports your quality of life in the years ahead. Even if Medicare is months away for you, now's the time to start learning about your options. We're here to guide you every step of the way on your Medicare journey. Let's get started.
The right Medicare choices start here

Your first chance to sign up for Medicare is called your Initial Enrollment Period (IEP). If you plan to retire at 65, your IEP is the seven-month window that begins three months before, and ends three months after, your 65th birthday month. Your Medicare coverage can begin as soon as the first day of the month you turn 65.
There's a lot more to know about time frames for enrolling and how to avoid late-enrollment penalties. We'll help you figure out the best time for you to enroll.
Do your research
Learn about the different parts of Medicare, what they cover and the deadlines for signing up. Medicare is complex and everyone's situation is different—our Medicare 101 video series can help.
Choose your Medicare path
Decide if you want more than Original Medicare: a Medicare Advantage plan, which offers extra benefits like dental and vision, or a Medicare Supplement plan to help cover out-of-pocket costs.
Don't forget about Part D
If you don't choose a Part D plan when you're eligible, and don't have other creditable drug coverage, there will be a penalty for every month you could've enrolled but didn't. So it may pay to enroll in Part D even if you don't use prescription drugs now.
Compare your plan options
Look at benefits and premiums, but also at copays, coinsurance and deductibles. If you're getting a Medicare Advantage plan and want to keep seeing certain doctors, check to see if they're in the network.
Enroll in your plan!
From three months before your 65th birthday month through three months after, it's time to sign up. If you're already receiving Social Security benefits, you'll be automatically enrolled in Parts A and B.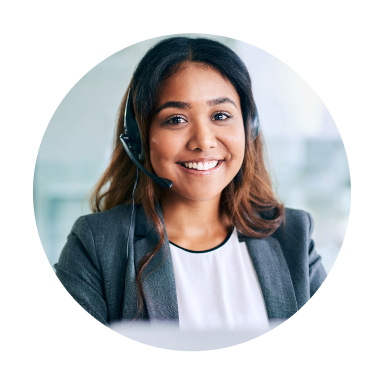 Need one-on-one guidance from an expert? Our Regence Medicare plan advisors are here to chat with you about your needs and find a plan that fits. Get quality Medicare coverage from a company that will safeguard your health, finances and peace of mind. Give us a call at 1-844-REGENCE (1-844-734-3623) (TTY: 711) from 9 a.m. to 5 p.m., Monday through Friday.
Last updated 10/01/2022
Y0062_2023_M_MEDICARE