---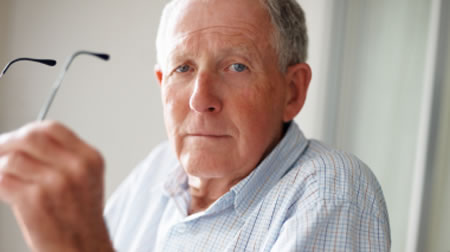 "Because it's a difficult subject, people put off making end-of-life care decisions," says Debbie Sassano, licensed independent social worker at Hospice of the Western Reserve in Cleveland, Ohio. "But when a person is dying, it may be too late for them to communicate their wishes for their remaining days."
Sassano explains that you need to talk with loved ones about how they want to be treated if a medical condition might impact their quality of life. People need to sort out their options and wishes before there's a crisis. Health care providers, hospitals, hospices and lawyers have worksheets that can guide you through the process.
Creating an advance care directive lets you to state what health treatments you want—or don't want—if you get a terminal illness or incapacitating injury. You can also use an advance care directive to appoint someone who will make decisions about your health care if you can't. "Be sure to identify a medical representative who is an advocate for you and willing and able to honor your wishes," says Sassano.
"If you or a loved one is facing a devastating illness or injury, the entire family has the right to talk to the doctor to find out where things stand," says Dr. Alan Wine, medical director of Hospice of the Western Reserve. "Get as much specific information as you can about recommended treatments, the doctor's experience, side effects and how much time a treatment will buy."
Dr. Wine explains that patients have the right to talk to their doctor, other health care professionals or clergy about palliative and hospice care. "You can also turn to a local hospice for support in making a decision." By law, the decision to start hospice care belongs to the patient.
At 88, Jack Emmer was suffering from serious neurological disorders. He found out that his condition would get progressively worse. At that point, Emmer moved to a nursing home and contacted the Hospice of the Western Reserve.
Many years earlier, Emmer and his wife, Ruth, had clearly indicated they wanted treatment for comfort only if either faced a life-limiting disease. When it became clear that there was no chance of his recovery, they called on Hospice of the Western Reserve.
"The quality of life for my father and my mother in the last two years of his life was incredibly enhanced because of palliative care and hospice services," recalls Jack's daughter, Toby Emmer. Hospice was also a huge help to Toby and her brother, who both lived out of town.
"Nursing homes serve so many patients in decline and don't always have the resources to deal with each patient at an acute point of need," says Toby. "The hospice team, including a social worker, nurse, spiritual advisor, volunteers and others, was able to offer the greatest comfort, the best care and support up to my dad's last breath, and that's what everyone deserves."
Most often, patients get hospice care at home, but you can get hospice care anywhere you live, including assisted living facilities or nursing homes. Palliative care and hospice is available to anyone who qualifies, regardless of age (including children) and is not just for cancer patients.
"Hospice is for patients who have a terminal/end-stage disease and decide to pursue comfort palliative care instead of aggressive treatment options," explains Sassano."Hospice is not just about dying, it's about how you want to spend your remaining days and what you want your quality of life to be."
Many hospices also provide palliative, or comfort care, for patients who are not terminal but need symptom relief on a short-term basis. Palliative care offers patients relief from pain and other symptoms, such as tiredness, nausea, shortness of breath and stress. With palliative care, you can receive aggressive treatments that might cure your condition and symptom relief treatments.
Dr. Wine notes that larger hospices typically have a wider variety of arrangements for taking care of problems and managing symptoms. "Knowing if a hospice is not-for-profit or for-profit also offers information that can help you make an informed decision."
"It's important to find out if a hospice has a facility for managing symptoms that can't be treated where the patient is living," adds Wine. "Many have a hospice house where patients have access to 24/7 care, a physician and a nurse, so acute problems can be handled effectively."
Sassano suggests talking to friends and family about their experiences at a particular hospice. "Making a decision about hospice is similar to making any other type of health care decision."
"You can switch to another hospice if you feel that your current hospice is not taking good care of you," says Dr. Wine. "And if you choose hospice and later decide you want an aggressive treatment, you can revoke hospice and get recertified later, if you choose."
Published on April 15, 2011; updated on May 8, 2014.