Loading...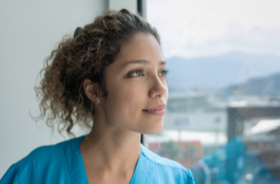 When used appropriately, opioids can provide effective pain relief for serious illness or injury. Misused, they can lead to addiction and even death.
Today, opioid abuse is a public health crisis. Nationwide, a person is more likely to die from an opioid overdose than a car accident.
At Regence, we are committed to doing our part to decrease opioid misuse while supporting safe opioid use for people who need these medications to manage pain.
Our opioid crisis response aims to reduce opioid abuse and provide better access to medications and programs for addiction prevention and treatment, and opioid overdose.
If you or a loved one needs help with opioid addiction, the Substance Abuse and Mental Health Services Administration (SAMHSA) has a national helpline that provides free, 24-hour treatment referral and information. It's completely confidential and for people facing mental illness and substance abuse, as well as their family members. The helpline provides referrals to local treatment facilities, support groups and community organizations.