Loading...
Regence Group Administrators (RGA) is a wholly owned subsidiary of Regence that provides third-party administrative services to self-funded employer groups primarily located in Oregon and Washington. RGA's self-funded employer group members may utilize our Participating and Preferred medical and dental networks.
Members may live in or travel to our service area and seek services from you. The RGA medical product uses BlueCard® nationwide and the Regence Participating and Preferred Provider Plan (PPP) networks.
The front of the member ID cards include the: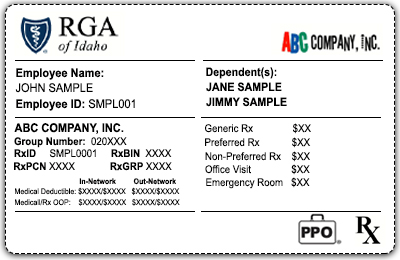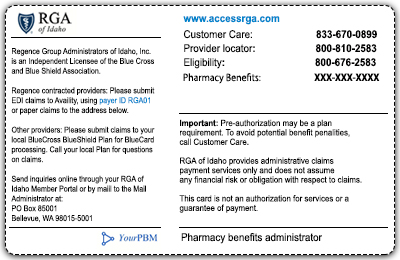 Obtain this information by:
Notes:
Submit claims to RGA electronically or via paper.
Vouchers and reimbursement checks will be sent by RGA. Claims information and vouchers for your RGA patients are available on the Availity Web Portal.
Provider vouchers and member Explanation of Benefits (EOBs) will include a message code and description. As indicated in your provider agreement with Regence, you will need to hold the member harmless (write-off) the amount indicated on the voucher when these message codes appear.