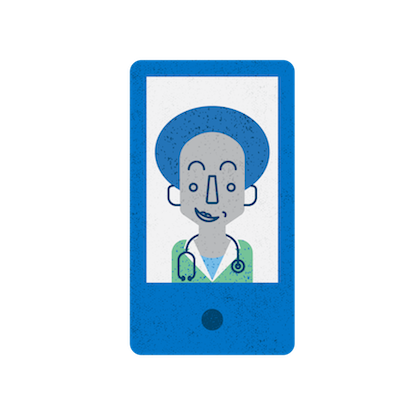 Telehealth—having a virtual doctor appointment over the phone or video chat—makes it easy for employees to get care anytime, anywhere. Board-certified doctors are available 24/7/365 and can diagnose, provide treatment instructions and even send a prescription to a pharmacy nearby. Virtual visits are not only convenient—they're cost-effective, too. Telehealth saves consumers an average of $100 per visit, compared to going to urgent care or the ER.
Employees receive discounts on a variety of health-related products and services, including vision and hearing care, gym memberships, dental products and more.

One of the best ways employees can stay healthy is by being proactive. We cover a wide variety of preventive services including screenings, tests and immunizations.
Employees can sign in and use Find a Doctor to get personalized search results for doctors, specialists, clinics and pharmacies in their network.
MedSavvy is a separate and independent company that provides prescription comparison services but does not provide Blue Cross and Blue Shield products and services, and is solely responsible for its products or services.