Loading...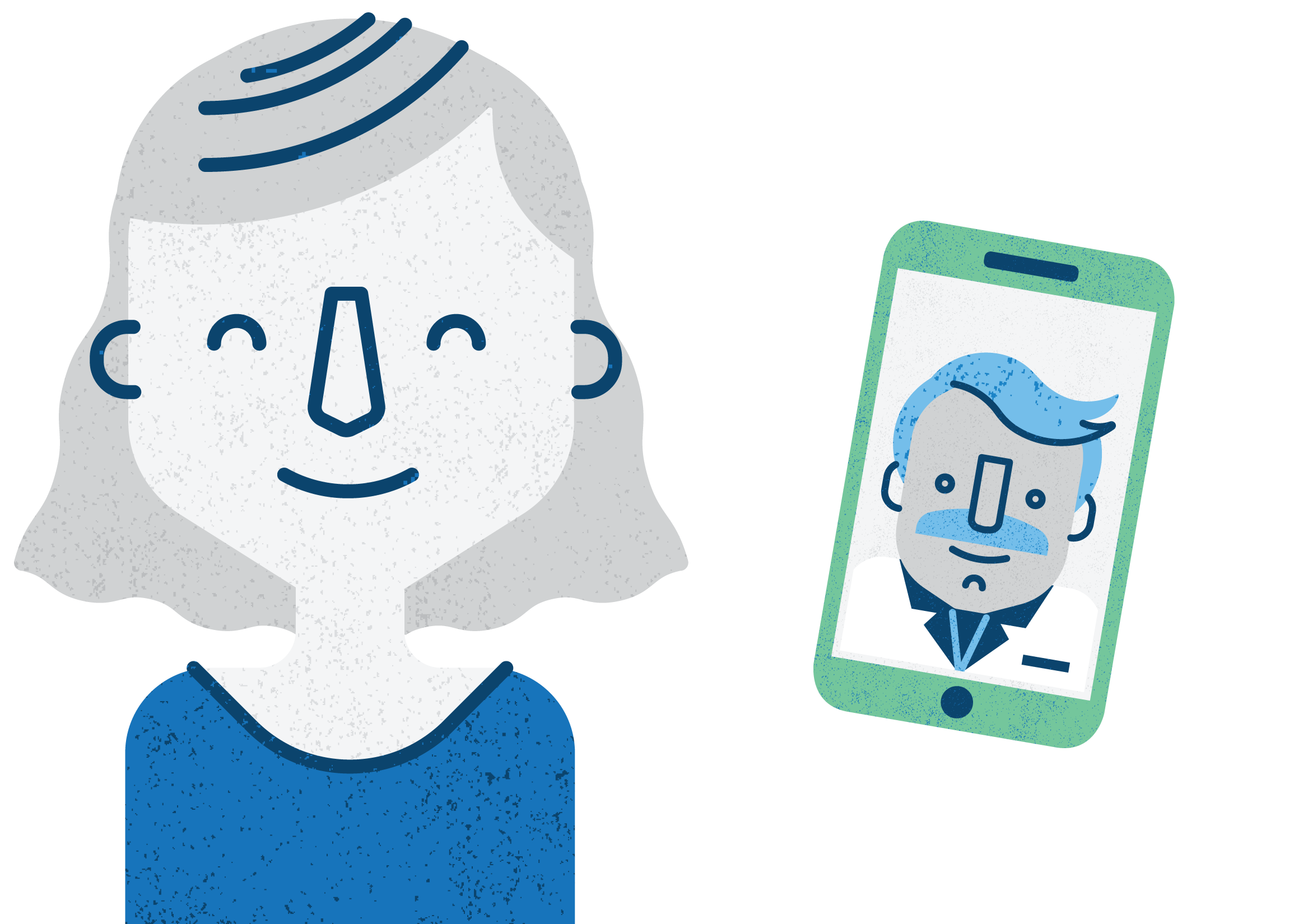 Getting mental health treatment can be a challenge. It's tough to squeeze appointments into your busy schedule. You might need to take time off work, or drive through heavy traffic to your appointments. Plus, at around $100 or more per session, the cost of therapy can quickly add up.
Looking for a more convenient, cost-effective option? Telehealth—appointments over the phone or video chat—might be your answer. According to a 2018 report by FAIR Health, mental health is the most common reason for a telehealth visit.
Here are some of the benefits of telehealth sessions:
It's more convenient. Having an appointment over the phone or video chat means no time spent commuting.
"I see a number of people who do sessions while they're at work—during lunch, or they take an hour off," explains psychotherapist David Hassin who works with telehealth provider MDLIVE. "That's the convenience factor: you don't have to go to your therapist's office—time, gas, parking—and that's huge."
It's accessible. For people in rural or remote areas, behavioral health specialists may not be available. "Either just the sheer number of therapists is very low, or they're not able to find the specialty they need," Hassin says. Telehealth helps people connect regardless of where they live. Couples therapy, for example, can happen even when people are in different locations.
Also, telehealth is more accessible for people who have difficulty leaving their homes because of physical or emotional reasons.
It's usually less expensive—sometimes by a lot. A typical therapy session can run around $150 or more. With telehealth, most appointments are under $100, and some telehealth providers charge no more than $75 for a behavioral health appointment.
For many people, it feels more comfortable. Some people prefer to talk to someone on the phone or video chat rather than in person. With telehealth, you can be in your own space, and you don't have to make a public visit.
But what about that personal connection? Can therapists and clients communicate as well through telehealth? Hassin—and many other behavioral health specialists—believe they can. "I feel that I can build as good of a relationship with my clients through telehealth," Hassin says. "We get right into the work, regardless of if it's online or in person."
In addition to therapy, some telehealth providers offer medication management. If you think telehealth might be a good fit for you, sign in and learn more about telehealth.