Loading...
---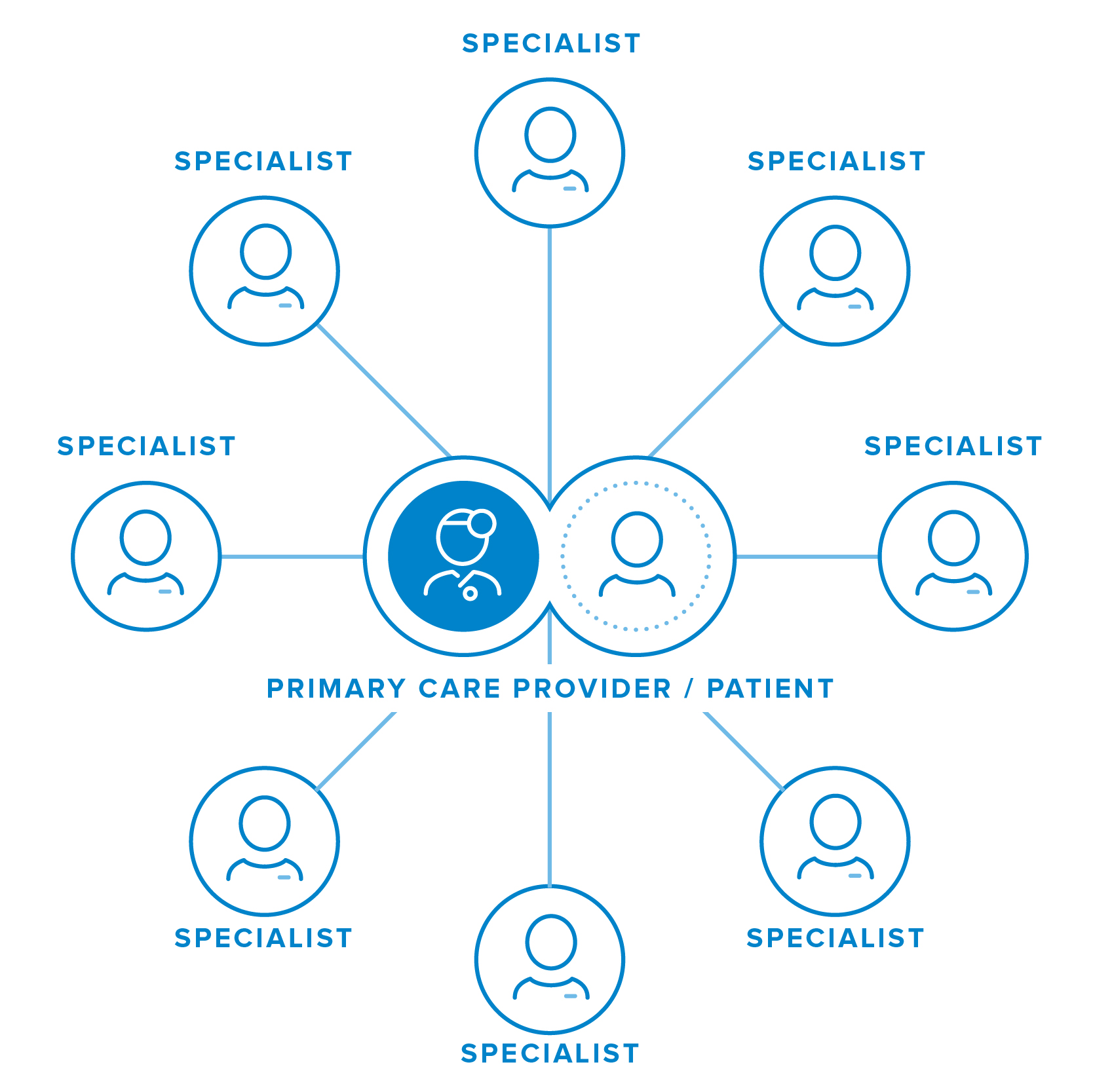 Establishing an ongoing relationship with a doctor is one of the most important things you can do for your health and well-being. That's why finding the right primary care provider (PCP) is a great way to take charge of your health.
With a primary care provider, you have a trusted partner who knows your medical history and is ready to help when anything comes your way. They also serve as a point person who coordinates care with specialists when you need it, and stays in the loop on your tests and prescriptions.
Primary care and preventive care go hand in hand. Just as you take your car in for maintenance to avoid a breakdown later, taking care of yourself and getting regular checkups can prevent health issues and catch them earlier on.
Best of all, most health plans include an annual preventive care checkup that's covered at 100% when you use an in-network provider (Check your plan or contact us for specific information about your health benefits).
Sign in and use Find a Doctor
First step? Take advantage of the tools at your fingertips at regence.com. Find a Doctor can help you search for a primary care provider nearby. Remember to sign in first, so you get personalized results showing you providers in your network who accept your health plan. Going to a provider in your plan's network helps you avoid out-of-network costs or having to pay in full out of pocket.
Choose the type of provider you want
Primary care providers can be doctors, physician assistants or nurse practitioners, and they can specialize in family practice, general practice, internal medicine, OB/GYN, pediatrics or geriatrics. You can even choose a naturopath depending on your plan. The type of primary care provider you choose may depend on your unique needs. To find a provider by specialty, sign in and use Find a Doctor, then search for "internal medicine," "pediatrics" or the specialty you want.
Do a quality check
When it comes to your health, quality matters. Do your research and look for a board-certified provider, which means that they're not only licensed, but they've completed more training and passed a rigorous process of testing. Quick tip: Select Blue Distinction Total Care when using the Find a Doctor tool to view those who've been recognized for providing personalized, coordinated care.
Read reviews and ask around
Did you know you can read provider reviews on Find a Doctor? See what other patients have to say about their experience. And once you find a good provider, help other Regence members out by leaving a review, too. Your family, friends or coworkers might also have a recommendation. Find out why they did or didn't like the doctor, and keep in mind that everyone's different and what works for a friend may not work for you.
Reach out and have a conversation
Compatibility might be the most important deciding factor when choosing a primary care provider. Do you feel comfortable with them? How do they explain things? Do they listen well? Sometimes you can schedule an introductory phone call before scheduling an appointment, or you can go in for a face-to-face visit. And it's always OK to decide that someone isn't a good fit and continue your search.
Take technology into account
Do you travel a lot or have trouble making it to the doctor's office? Check if the doctor offers telehealth services that let you have an appointment over the phone or video chat. You might also want to look for providers who use electronic health records, and a secure patient portal where you can access your health information and lab results.
When it comes to your health, choosing a primary care provider is one of the most important decisions you'll make, and it's well worth it to find the right one for you. Having a go-to doctor can improve your health—and your overall health care experience.